Posted by PSN-RADIO on Jun 14, 2011 | 0 comments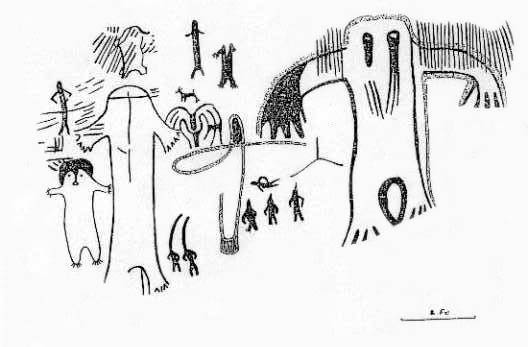 How did you spend your Memorial Day weekend? Well, five folks apparently spent their holiday weekend in the California mountains looking for Bigfoot. And Bigfoot apparently got nosy as well.
Cryptomundo is reporting that there will be a "major announcement" and "press day" soon regarding an encounter.
We have an full upper body impression including half of its face On the passenger side window of a pickup truck

And on the drivers side window, the Nostrils, Nose and Lips of a Bigfoot
okay…
At this stage, I'm a little reluctant to buy into this. And, judging by the fact they called a press conference rather than just releasing the data, I will likely remain skeptical. Were there footprints? Was there any mucus on the glass? (read that as "Bigfoot snot"). Were there any palm prints on the glass? Picture what you did the last time you tried to look into a locked vehicle, you put your hands around your eyes against the glass for better contrast. Was there any hair? If so, was the hair tested and by whom? Was there any DNA gathered?
No direct statements about of any of these in the press release. Maybe I'm reading too much into this. It could be the real deal.  Maybe not. It smells of a hoax. But it's got to be better than a rubber suit in a freezer.
Posted by Angel Espino
Read More